The CSIpix Story
CSIpix has become a significant force in the field of forensics, and we are working towards a common goal: building elite software to help crime scene investigators and forensic examiners analyze and identify friction ridge images. CSIpix is known for extraordinary innovation and customer service. We work with 700+ police agencies in over 40 countries, including the RCMP, the French National Police, the Hong Kong Police, the majority of Canadian police agencies, and hundreds of police agencies at the national, state, county and municipal levels in the USA.
Meet Our Founders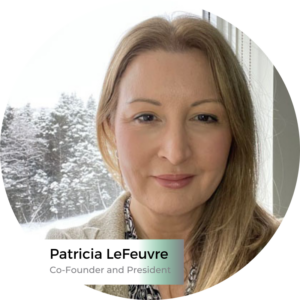 Patricia has over 30 years of experience in research & development and project management with areas of expertise in software development, image processing and classifier design. She has developed automated image analysis algorithms for the forensic industry and many others like the photo industry, the mining industry and food inspection industry. Patricia was responsible for developing the automated algorithms for ruler detection and calibration, perspective correction, image enhancements, ridge tracing, minutia detection and many other algorithms included in CSIpix Comparator, Matcher, and Case AFIS.
In Patricia's spare time she enjoys taking in a hike on the beautiful East Coast Trial (in her home province of Newfoundland and Labrador, Canada), the Tors Cove section of the 336 km trail being her favourite. She also enjoys watching crime shows and hopes to never stay at The Cecil.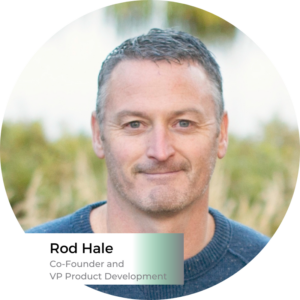 Rod is an engineer with over 25 years experience in the areas of software development, image and pattern recognition/classification and intelligent systems research and development. He has helped plan and develop software for a variety of industries in his career including automated food processing , mining automation and most recently in the forensics industry. Rod has attended many forensics conferences over the years and has presented lectures and workshops focusing on the use of software to assist in the fingerprint comparison workflow.
In his spare time Rod enjoys flyfishing, running and hiking around his home province of Newfoundland.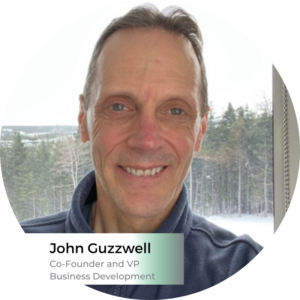 John is an engineer with over 30 years of experience in technology development and commercialization, with a focus on software for forensic image enhancement, comparison, and identification. As an active member of the IAI and several of their regional divisions, he has been fortunate to receive advice and mentorship from many generous fingerprint examiners and forensic experts. He has provided training sessions and presented lectures and workshops at numerous conferences on topics related to forensic imaging.
John enjoys hiking the wonderful scenic trails of Newfoundland and Labrador with his wife Patricia LeFeuvre (CSIpix President) and their children. He is a dedicated ice hockey goalie, and intends to keep playing until his knees give out.